Time to put forth a new outlook on my artistic life. The COVID-19 is still here in Quebec- we are in the red zone as many areas in Canada. Staying home is strongly advised so I will miss plein air here and in Mexico.
Today, this is a watercolour of waxed Amaryllis I received this Christmas. Sadly, this is a one time bloom and will not bloom again.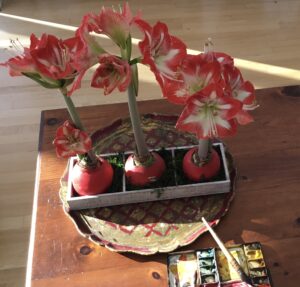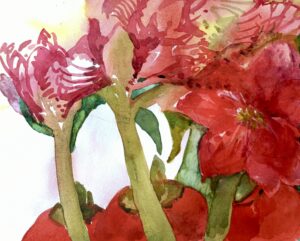 This watercolour will be my souvenir of this crazy pandemic year and I have understood the bulbs are heading for the compost when they stop blooming in about three weeks.
My best wishes for 2021.